Sending Postcards from a Plane Crash
I am such a sucker, and I'm always the last to know. My insides are copper, I'd kill to make them gold.



Suzie.
twenty-four.
originally from Chicago.
currently in Seattle.
Let's be friends!


hockey > everything else.
end.of.story.

bandwagon's full. please catch another.

I have found my Manifest Destiny.
Following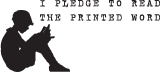 lobster theme by
parti
.
powered by
tumblr
.